Our Catholic school is part of the Catholic Church. We work in partnership with our local parish and priests in order to enrich the spiritual life of the students, staff and families of our school, especially through the celebration of the Sacraments.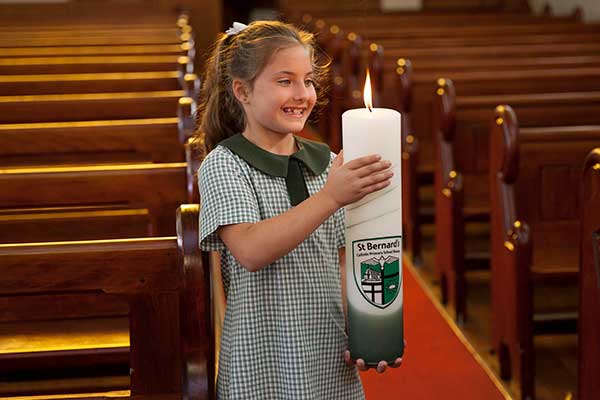 The staff at St Bernard's Catholic Primary School Botany work collaboratively with Fr Augusthy to plan Liturgical events during the school year. The school community is represented at most Friday Masses. Each class organises at least one class Mass a term. In addition to this, staff Liturgy teams are responsible for organising whole school Masses for feasts or significant occasions at 9.00am. Parents are always welcome to attend these Masses.
Students in Years 2–6 participate in the Sacrament of Reconciliation once per term. The programs for Confirmation (Year 6), Eucharist (Year 3) and Reconciliation (Year 2) are formed in partnership with the St Bernard's Parish. Prior to the Sacrament, parents are informed and supported through information evenings and the opportunity to engage in reflection days with their children. For the Sacrament of Confirmation our school works successfully with the parish catechists.