By connecting to the real world of students' lives, authentic learning enables students to become lifelong learners who contribute to society and the wider world as active and discerning citizens. Authentic learning is central to our work as Catholic educators because it promotes the continual growth and wellbeing of the whole person — spiritually, intellectually, emotionally, socially and physically.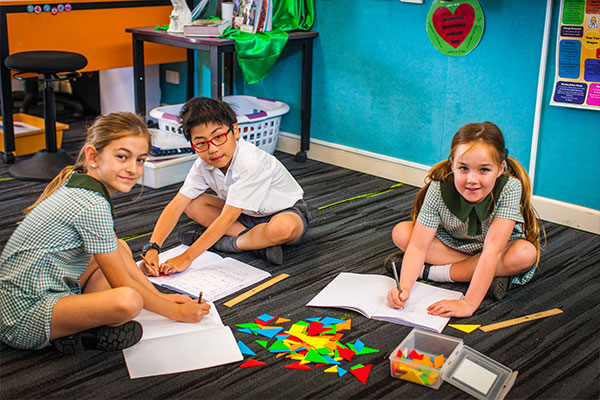 At St Bernard's Catholic Primary School Botany we are committed to ensuring every student learns to be:
United
Positive relationships are built between students, teachers and parents. Students are taught how to interact respectfully with others and to collaborate in their learning. The learning environment is tailored to the needs of students. Teachers have a deep knowledge of and care for the students that they teach. Literacy and numeracy support teachers work with class teachers to allow for personalised and targeted instruction in each classroom. Parents are encouraged to engage in the learning process with their child.
Inspired
St Bernard's fosters the confidence and self-esteem of the students, affirming and celebrating efforts, achievements and progress. The teachers have high expectations for all students and provide rigorous and challenging learning experiences. Students are taught how to take responsibility for their learning by setting goals, taking risks and learning from mistakes and sharing their successes.
Empowered
Our students are developed into well-rounded people and acquire a skill set that will allow them to be confident, responsible and caring citizens in the world. Alongside the development of strong literacy and numeracy skills, the students develop physical, creative and leadership skills through an array of programs. Specialist teachers are employed for Physical Education, Music and Drama. Technology is used as a tool for learning across the curriculum.