Providing a range of co-curricular opportunities is important to us because we value each child's individual skills and interests, and we want to give every opportunity for students to grow and further their potential.
Students can participate in one or many of the following activities.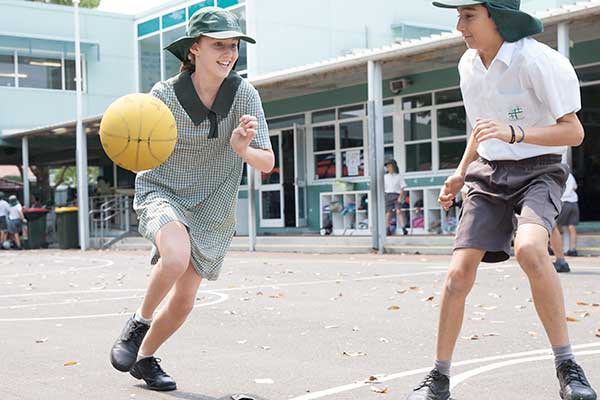 Sport
A specialist sport coordinator is employed to not only ensure students participate in high quality physical education programs which address each child's skill and fitness level, but also to offer:
Representative sport opportunities at cluster, regional and archdiocesan levels,

Inter-school gala days for students in Years 3–6

An annual school athletics carnival, swimming carnival and sport day for all students.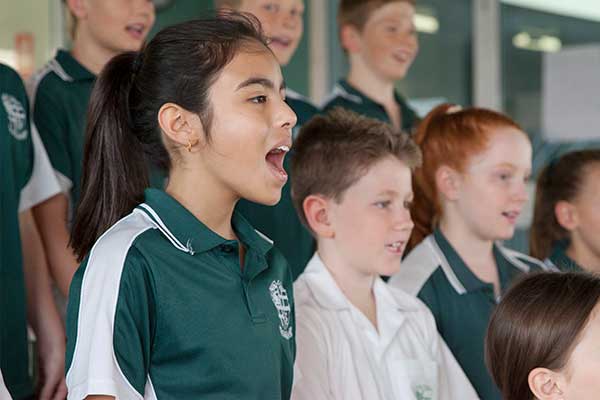 Creative Arts
In addition to their weekly music and drama lessons led by our specialist creative arts teacher, students can join:
Choir

CaSPA

Performance Groups (a dynamic performing arts program of Sydney Catholic Schools)

Visual arts competitions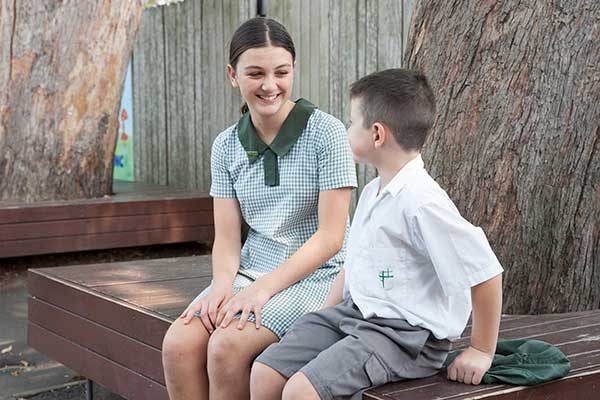 Leadership Development
An extensive program is implemented across the school to encourage all students to aspire to leadership. This includes:
Student Representative Council including students from Years 1–6

Year 6 leadership committees – Liturgical, environmental, sport and ICT

Buddy program – Kindergarten and Year 1 are buddied up with students in Year 5 and Year 6.

Peer support program – Each Year 6 students is trained to lead a multi-age group of students through a positive relationship skills program.
Academic Enrichment
Programs available include:
Australasian Problem Solving Mathematical Olympiad (APSMO)

UNSW ICAS Assessments for Digital Technologies, Science, Writing, Spelling, English and Mathematics

Regional Catholic Interschool Debating Competition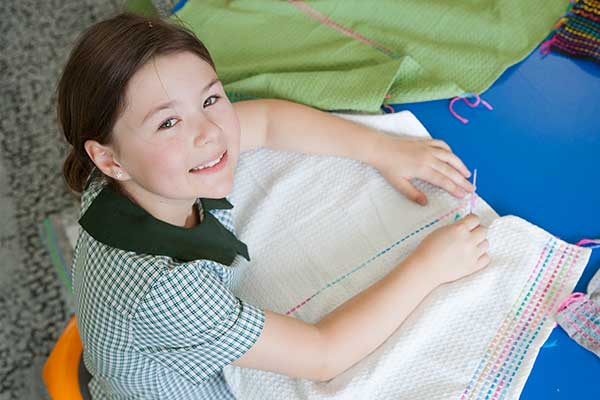 Community Service
Our senior students are invited to make a positive difference in the school, parish and local communities through:
Mini Vinnies (Year 5)

Pope Francis Award (Year 6)
Students who commit to these initiatives are mentored by staff as they volunteer their time and reach out to others in need in a variety of ways.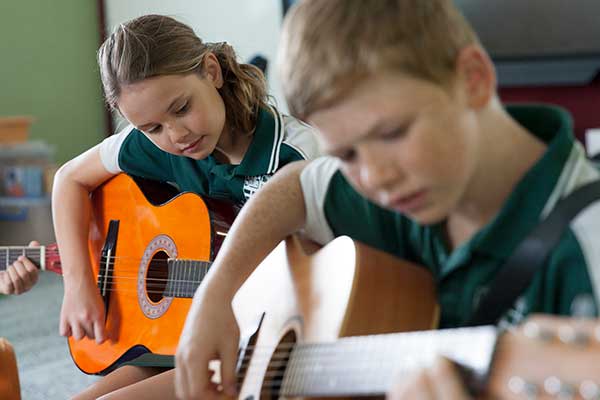 Onsite External Providers 
External providers deliver programs on a weekly basis on our school site specifically for our students in:
Guitar (Before school)

Mandarin (Before school)

Chess (Lunch time)