We are dedicated to providing the best possible learning environment to ensure every student in our community thrives.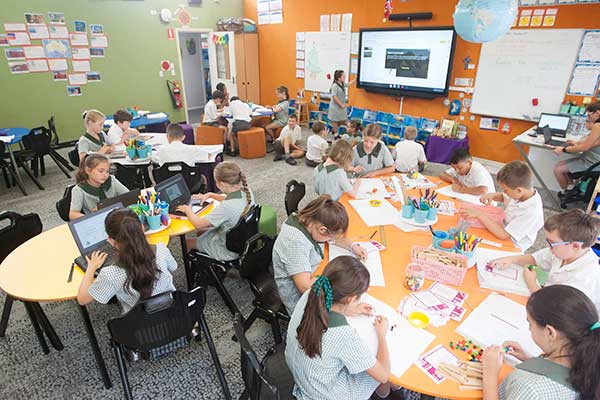 Contemporary Learning Spaces
All learning spaces are bright, modern and environmentally controlled (sound-proofed and air-conditioned). They are equipped with interactive technology, ergonomic furniture and are well maintained providing students with stimulating learning environments. They are flexible spaces, designed to foster collaborative and independent learning.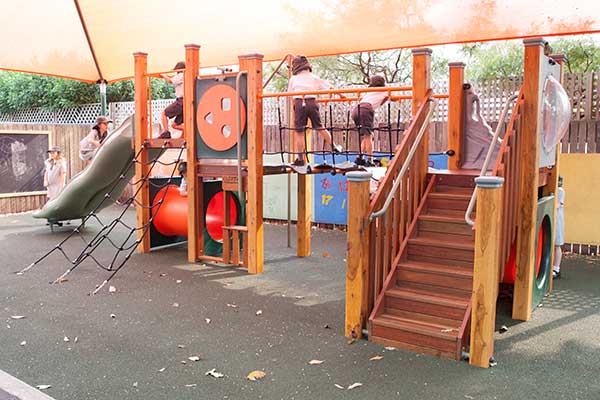 Playground
Our newly extended and upgraded playground provides abundant opportunities for students to engage in active and imaginative play, to build positive relationships with others. It includes a large, grassy area for running games, as well as climbing equipment, basketball, netball, handball courts and shady sitting spaces.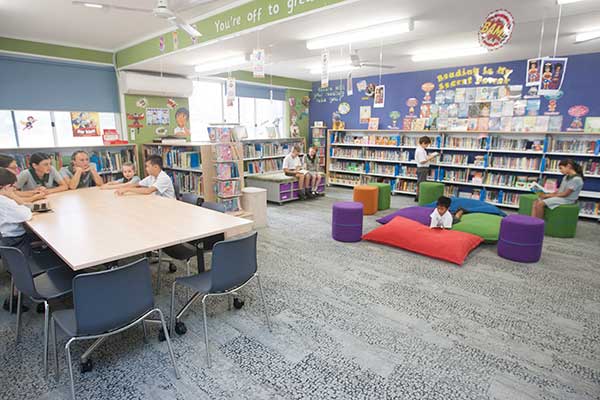 School Library
Our school library, which breaks out to our stage and Covered Outdoor Learning Area (COLA), is a vibrant hub for our school community. This multi-purpose space provides for reading, research, small group learning and music and drama lessons.  At lunch times, it is a place for quiet reading, passive play or chess club. Before and after school care is also available here, onsite each day.