Our school provides opportunities for students, staff and parents to know and celebrate our Catholic faith. This is done through the religious life of our school. Members of our community experience a rich liturgical and prayer life, celebration of the Sacraments, faith formation, social outreach activities, and opportunities to share faith with each other and with youth from other schools in the Archdiocese.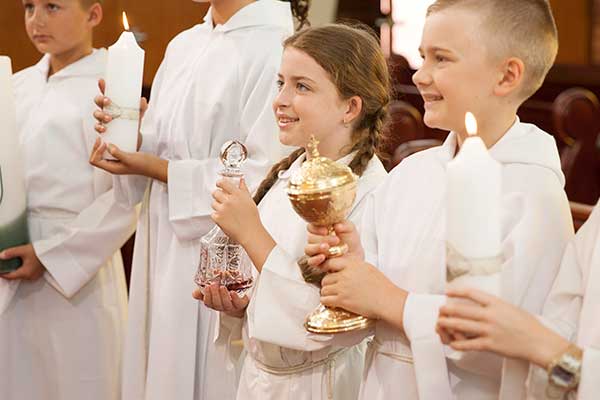 At St Bernard's Catholic Primary School Botany we are committed to developing an authentic Catholic school in which Jesus Christ is central to the lives of our children, parents and teachers. As a Catholic community, we foster the Gospel values of love, care, respect and justice. These are integral to all aspects of school life.
The children at St Bernard's are given many opportunities to engage in Liturgy and prayer. The whole school gathers for Mass regularly. Each day begins with a prayer led by our student leaders, emphasising the needs of particular families and our local and global community. The school pauses at midday to pray the Angelus. The school community also engages in non-sacramental Liturgies. Throughout the year, the school and parish unite for family Masses to celebrate special occasions including the Feast of St Bernard, Sacramental programs and a welcome Mass for new enrolments to our community.