Central to the religious life of the school is the person of Jesus Christ who came among us 'as one who serves' (Luke 22.27). Our Catholic school is committed to reaching out to help those in need, through charitable outreach initiatives. All outreach activities connect to the person of Jesus Christ and to the sacraments, especially the Eucharist. Drawing on the Catholic Social Teaching of the Church, we have a deep commitment to supporting a range of charitable organisations, families and individuals in need.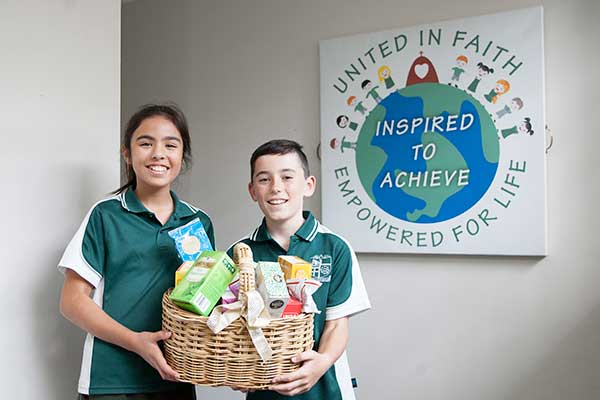 At St Bernard's Catholic Primary School Botany, students undertake various outreach activities, such as visits to Sir Joseph Banks Nursing Home and giving service within the parish and school community. Students in Year 6 have the opportunity to attain the Pope Francis Award which involves them volunteering their time throughout the year to assist others, whilst being mentored by a staff member.
In addition, the school has an active Mini Vinnies group that meets together to learn about and promote awareness of social issues. This group raises funds for the St Vincent de Paul Society and other Catholic charitable organisations and its activities include an annual winter appeal for donations of warm blankets/clothes, a market stall day and winter sleep-out.
Parents are also invited to get involved with social outreach initiatives facilitated by the family educator. The majority of these support the work of the St Vincent de Paul Society, locally and nationally.